Welcome to Ivorytortoise.com!
What's new?
New look Even though the page looks new, you should still be able to find everything just as fast if not faster.
100% working site The old site had a few "glitches" but this site is better than ever. We also made it easier for you to tell us if a problem does arise.
Faster Automated Ordering Know what we have, when we have it, and how you can get it faster than ever.
We have an app! By Nathaniel Fife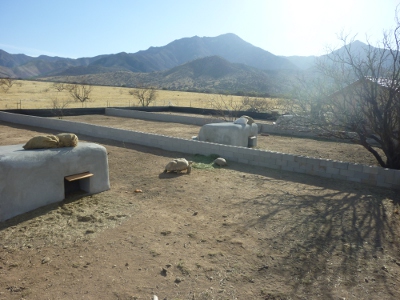 What's the same?
Riparian Farms is still proud to produce the very best captive bred turtles and tortoises available anywhere. All our animals are still sold with a 100% satisfaction guarantee! We only accept PayPal and money orders.
Are still the home of the Original dark eyed Albino African Spurred Tortoises or Ivory Tortoises!
We are still located in Southeastern Arizona between the San Pedro Riparian National Conservation Area and the Huachuca Mountains in our Riparian Oasis.